Dekochari di Masa Kini
Lanjut bosku!! Jadi tadi sudah dijelaskan kan, kalau adaptasi Dekochari dimulai dari perkembangan subkultur menghias truk bernama Dekotora. Nah, karena adaptasi produk ini, makanya sampai sekarang dikenal jargon-nya para pengendara sepedah hias: Dekotora Meh, Dekochari Yeah!. Sampai tahun 2000-an ini, masih ada beberapa catatan mengenai geng sepedah dekochari di Jepang. Salah satunya ada All Japan Hishyomaru Fleet –salah satu gang mula-mula yang bisa kalian akses informasinya disini: Every Hishyomaru.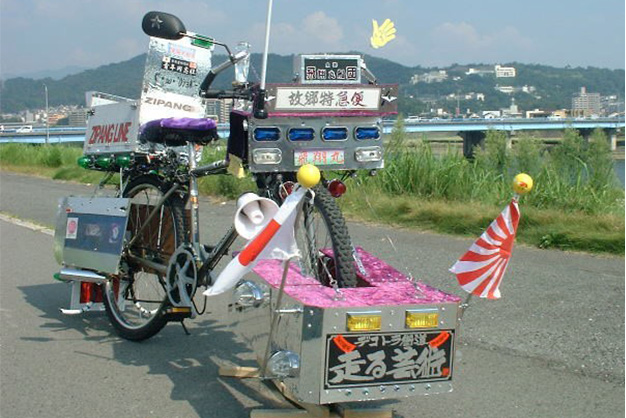 Sumber: Website Every Hishyomaru.
Dan selanjutnya ada the All Japan DC Club Ryumaki yang memang pay attention to details banget. Contoh produk dekorasi mereka ada di bawah: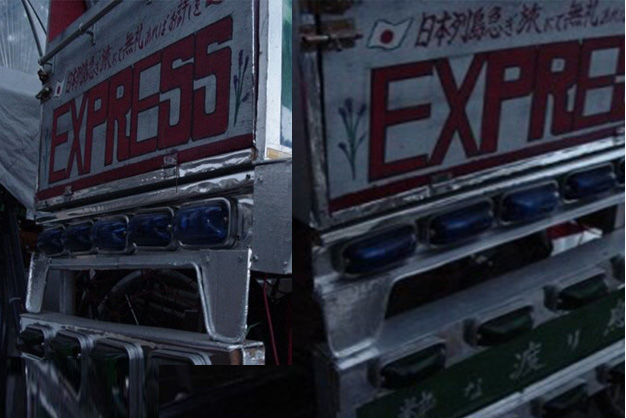 Sumber: Website All Japan DC
Selanjutnya ada juga Terakhir ada juga gang All Japan Kyokugenmaru Gang. Kalau kalian fasih berbahasa Jepang, bisa banget nih nge-cek lebih lanjut tentang budaya dekochari di salah satu website 'resmi'-nya asal Jepang: Art Bicycle Factory.
Tau gak kalau ada Dekochari di Indonesia?
Nah, sekarang KITC mau tanya nih, kalau salah satu owner KITC juga berprofesi sebagai seniman? Buat kalian yang gak tau, bisa stalking di artikel tentang Mas Ito.
Nah, kalau kalian udah pernah baca, pasti kalian sempet liat dong di pamerannya kemarin ada apa aja? Nih salah satu karyanya yang juga mau kita bahas di artikel ini:
Dalam karya di atas, Mas Ito mencoba mengeksplorasi subkultur Jepang, yang tidak lain adalah Dekochari menjadi sebuah art piece. Kenapa harus Dekochari? Karena keren! Dan yah selain itu bisa juga dilihat sebagai cara lain untuk mengkritisi perkembangan budaya dan sub-sektornya antara negara maju di asia dan negara kita yang tergolong dunia ketiga. Kalau bahasa rumitnya mungkin mencoba mengangkat sebuah diskursus, membuka ruang dialog dan menerangkan jalan kritik bagi kita sebagai penduduk negara ketiga yang selalu duduk di bangku penumpang dan menjadi spektator semata.
Bingung gak? Mending follow KITC aja dulu di Instagram biar kalau bingung, paling gak bisa terhibur sama konten ringan kita. Selain itu, jangan lupa pantengin Jurnal KITC lainnya yang bakal mencoba angkat bahasan-bahasan seru lainnya.
Tinggal klik ya link di bawah:
Instagram: @KITC
Jangan lupa turn-on post-notification yah biar bisa terus tune in sama informasi terbaru kita!
Makasih Bosku!!
In Kitc We Trust
Insyallah Seni!